For minor treatments at home and management of contact dermatitis
GENOCURE® is the brand for minor treatments and offers a wide variety of care products for the whole family: sponges (baby, child, shower and bath), nitrile and cotton gloves, meshes and bandages.
Protect against allergic and irritant processes and ensure the action of creams
Nitrile Dermatological Gloves are highly effective to prevent allergic and irritant contact dermatitis. Cotton Dermatological Gloves protect against allergic and irritant processes and ensure the effective action of creams.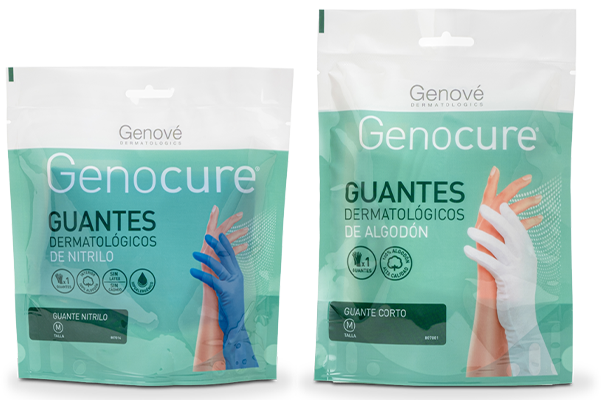 For use in traumatology to treat injuries, pulled muscles and sprains
GENOCURE® Bandages are useful in traumatology applications such as recovery from operations, inflammations and bruising, among others. GENOCURE® meshes are especially indicated for securing dressings without adhesives.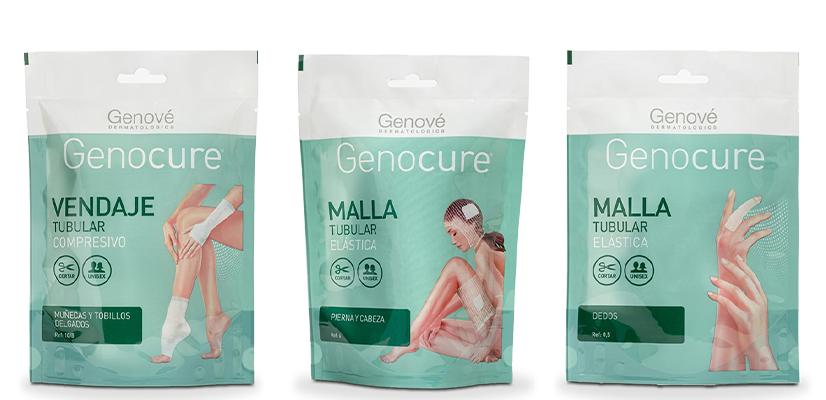 Soft for the whole family's hygiene
Long-lasting dermatological sponges for baths, showers, children and babies, which bring hygiene and softness to the whole body.