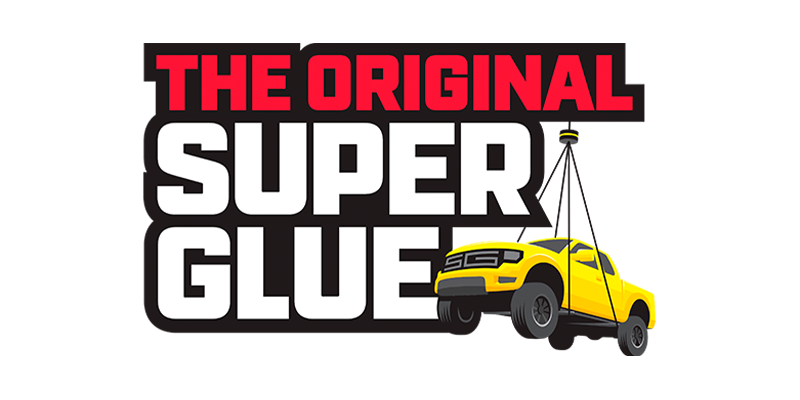 For glue solutions, consumers turn to THE ORIGINAL SUPER GLUE® products.
With almost fifty years' experience, we have developed a wide range of high-quality adhesives that are perfect for your every need, from craft projects to heavy-duty applications.
Choose THE ORIGINAL SUPER GLUE® and experience the power of strong, durable bonding. 
With rapid curing and amazing strength, they are perfect for all types of application on porous and non-porous materials.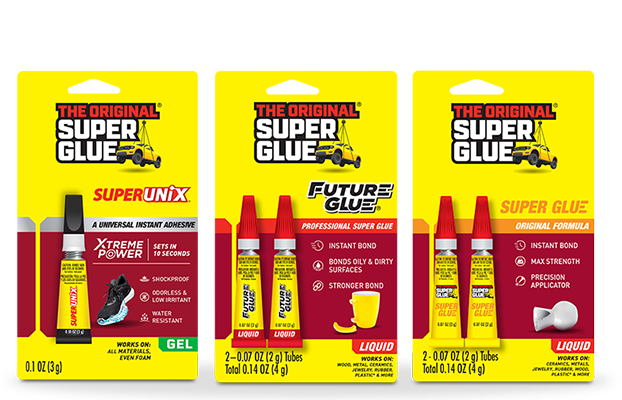 Construction Adhesive Tape
Double-sided tape with extreme strength. Total Tape resists 300 lbs per roll and up to 14 lbs per pre-cut tape.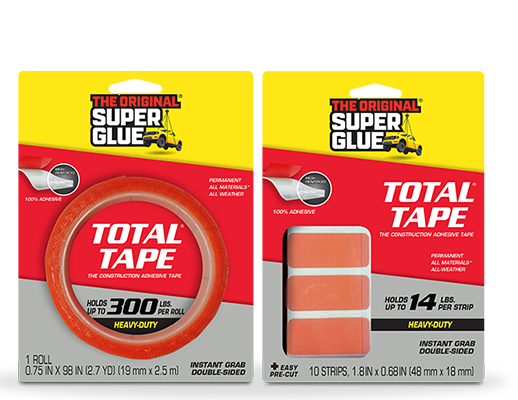 The all-in-one adhesive-sealant
The perfect blend of construction adhesive and sealant. Bonds, seals and repairs all kinds of materials in all conditions.